LET THE SHOW BEGIN!

Musication 101 is the study of Concert production.This coarse will teach High School students all aspects of stage, sound and lighting designs, right in their own schools. The Performers will also be from each school.Rising stars will have a chance to fine tune their talents with the support of a full production.
After the first 6 weeks of lessons and rehearsals, the productions will begin touring the participating high schools,playing every friday and saturday night, for the remainder of the school year.Just like sports competitions, we will have Production Competitions. School vs School.Concert goers can vote for their favorite Production of each night. At the end of the year, there will be awards given out to all involved. The top ten most voted for Productions will advance to the championships which will proceed during summer break.Playing schools, special events,out door festivals.
On the evening of the first day back to school,The awards for best production, best light show, best sound, best crew, best stage, best band etc,will be done in a huge formal affair,with live performances, surprise guest performance, and awards ceremony.
First day back to school will never be the same.
"The Understatement"

Tickets will be sold at each Event. Lets say 10 dollars each. And lets say 250 students attend friday & saturday. Lets say 10 schools are participating. Thats 50,000 dollars in ticket sales,in one weekend.Thats 200,000 per month.Thats 1,800,000 per year. This total is split 50/50 with the schools.900,000 to the schools, 900,000 to Musication.
Imagine if 500 students from a school of 1200 show up! Also their friends and family. Imagine if 25 schools get involved! Thats 45 Million dollars in 9 months.
Think what the schools could do with that money.Not to mention the 150 new jobs Musication creates in the first year.
If all goes well, we will expand until Musication 101 is in most High Schools across Canada. "The National Competition"
The possibilities are endless...........

FULL SCALE PRODUCTIONS

Musication provides the stage,lights,audio equipment,trucks. Our Production Instructors are seasoned pro's from the industry. They will teach students how to errect a stage, fly & operate the light show,operate the main sound system. All with hands on experience.
The schools other arts classes can get involved by building custom set designs, back drops, props, t-shirts, posters, pics etc.
Just like in sports, its school vs school

Musication 101, "Music and Education working together, to make some Dreams Come True".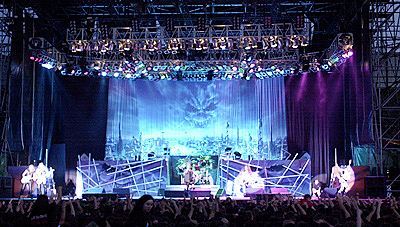 MUSICATION 101
Stage Crew, Lighting Crew, Sound Crew, Rhoadies, The Bands, Full Scale Concert Productions, all produced by the students.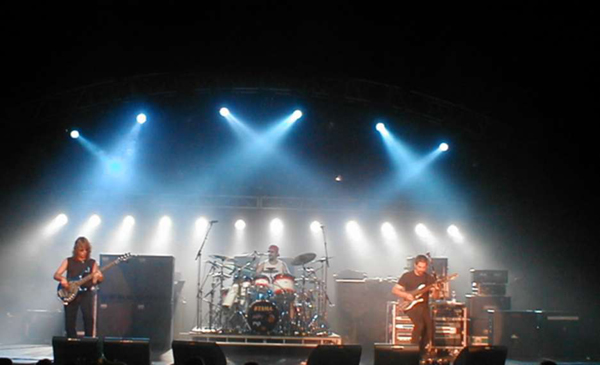 Do you know where your kids are?

We do!